2020/10/29 | 4:00 pm - 7:00 pm (SGT)
ONLINE CHESSCON USER EVENT
This year brings radical changes effecting our everyday and business life. We all find ourselves exposed to situations, that were yet unthinkable. This year, digitization has taken off decisively worldwide.

We want to invite you to our first CHESSCON Online Event: enjoy a professional exchange on new opportunities and technologies for the container terminal industry. Together we seek out for new ideas inspired by other industries that could bring entirely new aspects to our business. Which are the real game changers, what will be possible in the near future? How do new CHESSCON features and modules help to cope with these challenges? We offer exciting customer reports and examples on best practice using our CHESSCON tools: NEW features, NEW partners and NEW visions.
CHESSCON optimises your terminal.

Look forward to an informational online event!
AKQUINET
PROF. DR. HOLGER SCHÜTT
WARM WELCOME
Holger opens this first Online CHESSCON User Event and welcomes all participants and speakers. He introduces us to the course of the event and explains technical Details.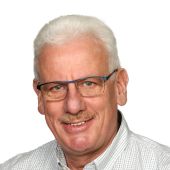 AIRBUS DEFENCE AND SPACE
GÖTZ ANSPACH VON BRÖCKER
KEYNOTE
What do aerospace & defence and terminals have in common? Technologies such as 5G and artificial intelligence will radically change processes and business models. Götz Anspach von Bröcker links both areas. He gives us an insight into which application scenarios will soon be possible and what dangers they pose.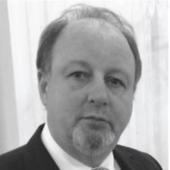 AKQUINET
HORST-DIETER KASSL & OLIVER JELSCH
CHESSCON FEATURES & UPDATES
CTO and Head of Development Horst-Dieter Kassl presents latest News on our CHESSCON family:
New 3D Real-Time Animation for CHESSCON virtual terminal
New functionalities in CHESSCON yard view: now applicable for automobile handling, too.
Other striking news on CHESSCON future course in a nutshell …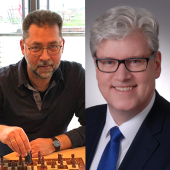 REPORTS DIRECTLY FROM PRACTICE
And how does CHESSCON work in practice? Different customers talk about their challenges they solve with CHESSCON. You will receive exciting best practice insights.
EUROGATE
ALEXANDER HEINEMANN
ROYAL HASKONINGDVH
JAN KEES KROM
"Dry port" container terminals
Optimisation of Concept Design using CHESSON Simulation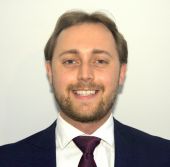 TOTAL SOFT BANK, LTD.
HOON LEE
Introduction of CHESSCON use cases for container terminal using automated C-RMGC in Korea
Terminal overview - history, facility
Operational issues - facility layout, operation method
Experimental environment
Experiment scenario and result
Future Plans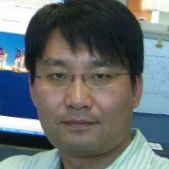 GET TOGETHER
We will conclude the event with a virtual get-together. Let us talk about the last moving months and our personal experiences. And let us view into our expectations and goals for the next year.
For the Americas we will offer another CHESSCON user event soon. Please stay tuned in November this year.