AKQUINET
PORT CONSULTING NEWS
Stay up to date on the latest developments in port logistics! Here we present current events and news from the industry.
New Head of Sales at AKQUINET for the Ports and Terminals division
Oliver Jelsch combines experience in the port and container terminal industry with sales and management expertise
Bremerhaven/Hamburg. Oliver Jelsch has been appointed Head of Sales at akquinet port consulting GmbH effective January 1, 2020. In this position, he is also responsible for sales of CHESSCON, an industry solution for simulation modeling and terminal optimization.
Oliver Jelsch (51 years) has been appointed Head of Sales for akquinet port consulting GmbH from Bremerhaven effective as of January 2020, where he will be responsible for sales of the CHESSCON industry solution as well as all of the company's consulting and service activities. He previously served in the management team of K. + S., Kühl- und Spezialtransporte GmbH. As a branch manager at DATEVeG, he gathered experience in the IT domain and in consulting for complex solutions. Prior to that, he served in management positions at BLG Container and the Eurogate Group.
Since the company joined akquinet AG in late 2018, managing directors Prof. Dr. Holger Schütt and Norbert Klettner have managed the company's sales activities. "With Oliver Jelsch, we can now further expand the sales of our port solutions and better serve our customers and industry. Oliver combines experience in the port and container terminal sector with years of expertise in sales and management. He is capable of marketing the innovative port solutions from akquinet port consulting together with the broad portfolio of the AKQUINET Group," says Norbert Klettner.
The main product by the Bremerhaven-based company is the CHESSCON software family, a familiar name among planners and operators of terminals and container ports. This solution offers simulation-driven solutions for terminals that cover capacity forecasts; layout, process, and TOS optimization; new, interactive training methods; and shift planning. A number of consulting and training services round out the offerings. akquinet port consulting GmbH is a subsidiary of akquinet AG, an IT consulting firm with 845 employees that is specialized in the implementation of ERP systems (SAP and Microsoft) and the custom development of software solutions, and also operates four data Centers.
For more information, visit https://www.akquinet.de/hafenlogistik/index.jsp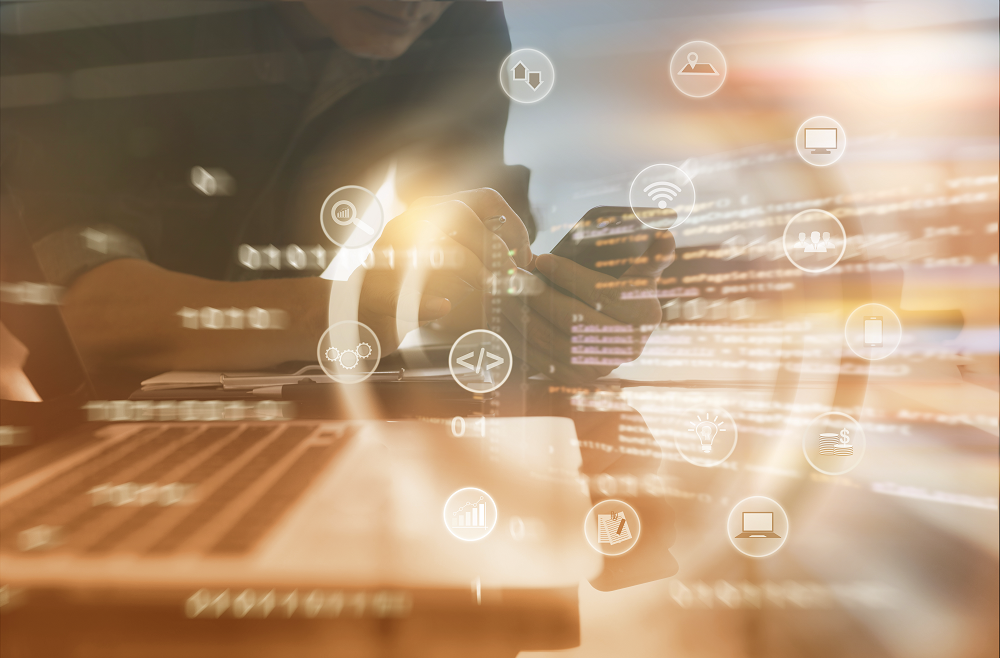 Improving the planning and performance of transportation chains with sea port data – insights into the "LAVIS" mFund project
Sea port data for determining the predicted cargo availability
This blog article describes the current status of the project "LAVIS – Intelligent Data Analysis for Forecasting Cargo Availability in Sea Ports". The Institute of Shipping Economics and Logistics (ISL) and AKQUINET, an IT company, are currently carrying out the feasibility study, with a time frame of less than a year. The project is receiving funding from the mFund research initiative by Germany's Federal Ministry of Transport and Digital Infrastructure.
Read full article in PORT LOGISTICS BLOG: Improving the planning and performance of transportation chains with sea port data – insights into the "LAVIS" mFund project
The Most Important Elements of a Cybersecurity Strategy
Today, cyberattacks on companies can easily cause damage in eight or even nine figures. Such attacks often take the form of spam e-mail, written with perfect spelling and grammar, that appears to have been sent by a colleague or a friend. The recipient is usually instructed to click a link or enter a password. And then it's already too late: The malware spreads throughout the company.
This blog article reproduces the presentation by Ralf Kempf at the event "Cybersecurity for Maritime Infrastructures" organized by Maritimes Cluster Norddeutschland e.V. ("Northern German Maritime Cluster", held October 30, 2019, in Bremerhaven).
Read full article in PORT LOGISTICS BLOG: The Most Important Elements of a Cybersecurity Strategy
Cybersecurity for Maritime Infrastructures
More and more the port industry is becoming the target of spying. It is high time to deal with possible attacks to introduce comprehensive cybersecurity concepts for the port industry. Individual security concepts of individual participants can only partially counter the complex attacks on the entire maritime economy.
On October 30th, the "Maritimes Cluster Nordeutschland" Germany invites you to the event Cyber Security For Maritime Infrastructures in Bremerhaven.
Ralf Kempf, managing director in the AKQUINET group, explains important building blocks of a Cyber Security strategy with practical examples. Look forward to the subsequent panel discussion on cyber security in the port industry.
14:00 | System hardening, network zoning and security monitoring: The most important building blocks in your Cyber Security strategy and practical examples.
16:45 | Panel discussion: Everyone is in the same boat about cyber security
Registration for free: https://www.maritimes-cluster.de/maritimer-kalender/cybersecurity-for-maritime-infrastructures/
Digitisation – How decision support systems improve terminal´s operation and efficiency
3rd BALTIC PORTS AND SHIPPING 2019 | Tuesday 22 to Thursday 24 October 2019
Mark your calendars from Tuesday 22 to Thursday 24 October 2019 for the upcoming 3rd Baltic Ports & Shipping 2019 exhibition and conference, taking place at Courtyard by Marriott Gdynia Waterfront, Poland.
WE RECOMMEND:
Session: Digitisation – How decision support systems improve terminal´s operation and efficiency
Speaker: Prof. Dr. Holger Schütt
Date: Thursday 24 October 2019, 11 30am
MORE INFORMATION AND REGISTRATION: http://www.transportevents.com/ForthcomingEventsdetails.aspx?EventID=EVE160
Baltic Ports and Shipping is the biggest annual Maritime Ports, Shipping and Transport Logistics Exhibition and Conference in the Baltic Region.
On-Line 3D visualization as planning tool at the container Terminal
Go-3D Conference
This year's Go-3D is under the motto "Computer Graphics in Practice" and represents the ideal platform for dialogue between maritime users, software experts and researchers.
Location:
Radisson Blu Hotel Rostock
Long road 40
18055 Rostock
Our program recommendation as an example of real life:
On-Line 3D-Visualization as a planning tool at the Container Terminal
Speaker: Holger Schütt
Room: OSTSEESAAL 2
Time: 11:00-11:30 o'clock
More information and registration info:
https://www.go-3d.de/fileadmin/2019/2019-07-16_Flyer_Go3D_Einladung_DE_web-sec.pdf
We look forward to seeing you!
Digital Twins to Improve Efficiency by Forecasting Upcoming Bottle-Necks
LOGMS 2019: 9th International Conference on Logistics and Maritime Systems
LOGMS is a forum for participants from universities and industries to exchange ideas on the latest technology trends, research developments, and practical applications in maritime systems and urban logistics. This year's focus is on Smart Analytics for Maritime and Logistics Systems.
Prof. Dr. Holger Schütt (CEO at akquinet port consulting GmbH) will join LOGMS conference 2019 with a talk about efficiency opportunities by forecasting upcoming bottle-necks with digital twins. The base idea is to build a simulation model of the terminal, which is directly coupled to the real operation. Besides visualising the current processes (Digital Twin), this approach will also forecast the future operation and in this way will detect bottle-necks before they occur.
Prof. Schütt will use this opportunity to strengthen the cooperation with the "Centre of Excellence in Modelling and Simulation of Next Generation Ports (C4NGP)" from the National University Singapore (NUS) and the Singapore Maritime Institute (SMI). The centre supports Singapore's port to increase the competitiveness of the future Tuas terminal, smarter systems and automation technologies will be implemented at the port.
PRESENTATION
Digital Twins to Improve Efficiency by Forecasting Upcoming Bottle-Necks
WHEN?
14 -16 August 2019
WHERE?
Shaw Foundation Alumni House, National University of Singapore
SINGAPORE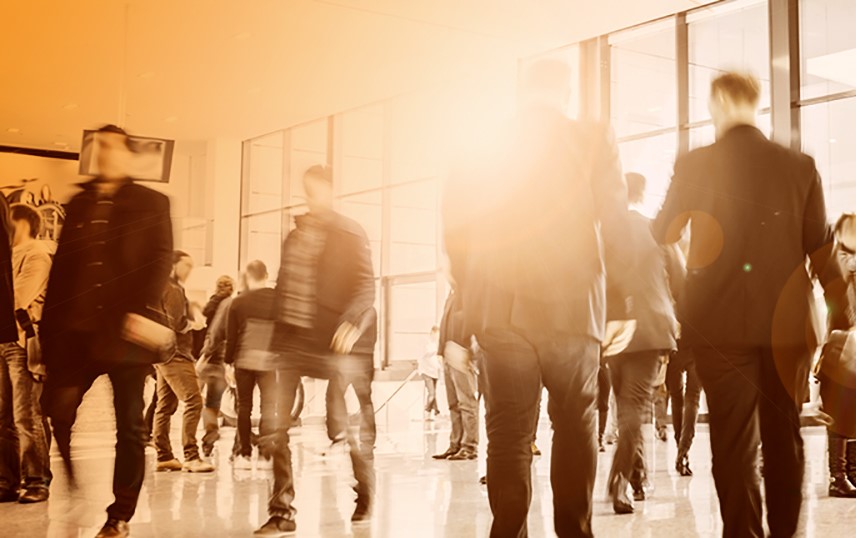 Meet CHESSCON
transport & logistic in Munich
Demonstration of expertise for ports, terminals and logistics industry.
From applications and systems for the industry to the simulation of complete terminals: at the transport logistic trade fair, AKQUINET is demonstrating its many facets.
Meet our CHESSCON experts in hall B4 213/314!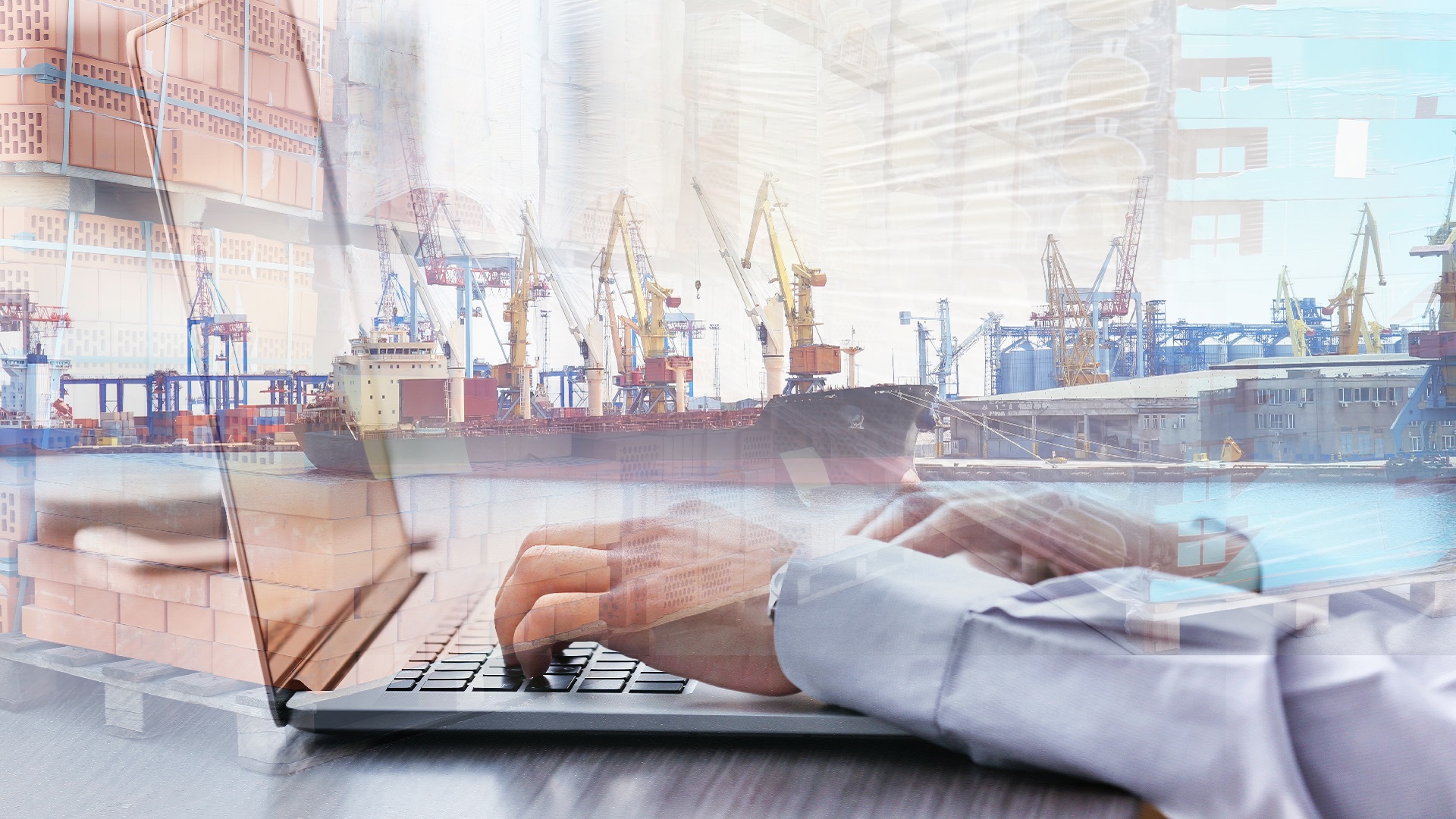 TOC Europe - Rotterdam 2019: 06/18 - 06/20/2019
Meet our CHESSCON experts at booth E98!
GREAT NEWS:
WE ARE GROWING
ISL Applications GmbH becomes akquinet port consulting GmbH
ISL Applications recently joined the akquinet group in Hamburg. As a new AKQUINET subsidiary named akquinet port consulting GmbHwe stay based in our head office in Bremerhaven and get two offices in Bremen and Hamburg. The idea is to get more manpower, to bundle know-how as well as to expand our services for ports and container terminals worldwide. Managing directors of the akquinet port consulting GmbH are Norbert Klettner and Prof. Dr.-Ing. Holger Schuett.
Of course our CHESSCON software stays the main tool to secure and optimise the operation of container terminals and ports worldwide in a wide range of applications
optimising operational processes
test-beds and training environments for TOS
planning green and brownfield terminals
evaluation of handling strategies
visualising yard inventory in 3D
supporting shift planning
and many more!
CHESSCON
CAPACITY TRAINING
Tongmyong University visited ISL Applications
Tongmyong University from South Korea visited ISL Applications in Bremerhaven to learn how to work with CHESSCON Capacity. Also some people from our Partner Total Soft Bank Ltd. joined the training to gain the ability to support the Tongmyong University on site.
Thank you very much for visiting us and being very motivated and interested in learning CHESSCON Capacity.
Great dinner evening in Bremerhaven's "Strandhalle".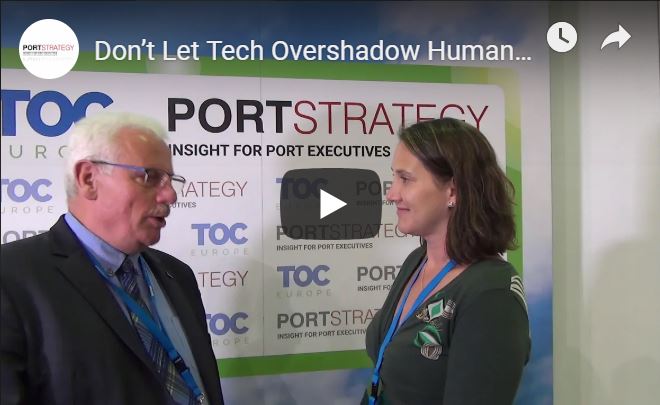 REVIEW:
TOC EUROPE ROTTERDAM
TOC Europe in Rotterdam
The ISL Applications Team thanks all visitors of our booth for a great exhibition in Rotterdam. Also many thanks to PORTSTRATEGY for interviewing our CEO Prof. Dr.-Ing. Holger Schütt:
Technology, organisation, people: that's the magic triangle that needs to be balanced for successful port operations, according to ISL Applications chief executive Holger Schütt.
For automation, he said the industry is not yet in the position to implement fully-automated terminals without any humans. "At the moment, humans make the decisions on a strategic level, and it will take a lot of time until artificial intelligence (AI) takes over this.
"Until then, we have to support the humans, the planners, with specific information. At the moment, we need human intelligence. Artificial intelligence is, well, artificial."
ISL
NEXT STEP IN ASIA (KOREA, BUSAN)
ISL Applications GmbH and the CK-I ICT Port & Logistics Convergence Project of TongMyung University as well as Total Soft Bank will establish a linkage between industry and academia. The parties plan to establish an Asian education center and providing education in port logistics.
Base of this cooperation are the CHESSCON products for terminal simulation. During the first training provided the parties celebrated the MOU.