YARD PLANNER & VIEW
Get the best 3D overview!
CHESSCON Yard View increases your operational yard planning. This software is an extremely valuable tool for planning, optimising and presenting your container terminal.
The container yard planning Software CHESSCON Yard View gives you the opportunity to see your terminal in a way you have never seen it before. There is no limit to filtering your container inventory. No more boring 2D visualisation, now you will see your terminal in a high quality 3D view.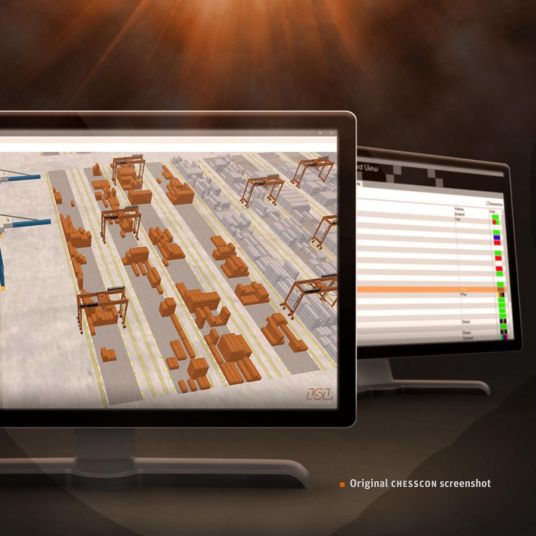 CONTAINER YARD PLANNING SOFTWARE
3D Overview of your terminal
3D Overview of your yard inventory
Take a look around your yard on every position in your terminal
Easy connection to every TOS
Shows yard as detailed as needed
No limits to filtering container inventory